What do mermaids have to say? How can one know what goes on underwater? Why not ask the ones who are right there! Mermaids are so magical, what could they have to say? These quotes are here to help your love live through it.
Mermaids have a special place in our hearts, but they also have a place in our languages. Check out these 32 adorable quotes from the little people of the sea!
Cute Mermaid Quotes
"Your soul is so bohemian, free, and gypsy wild. Come swim with me in the calming sea, let's be mermaids for a while."― Melody Lee.
 "There is, one knows not what sweet mystery about this sea, whose gently awful stirrings seem to speak of some hidden soul beneath."
 "I must be a Mermaid. I have no fear of depth and a great fear of shallow living."― Anias Nin.
 "There are people all over the world who carry the mermaid inside them."— Carolyn Turgeon.
 "If you are curious you might never come home, like all the men who now live with mermaids at the bottom of the sea. Or the people who found Atlantis."— Jeanette Winterson.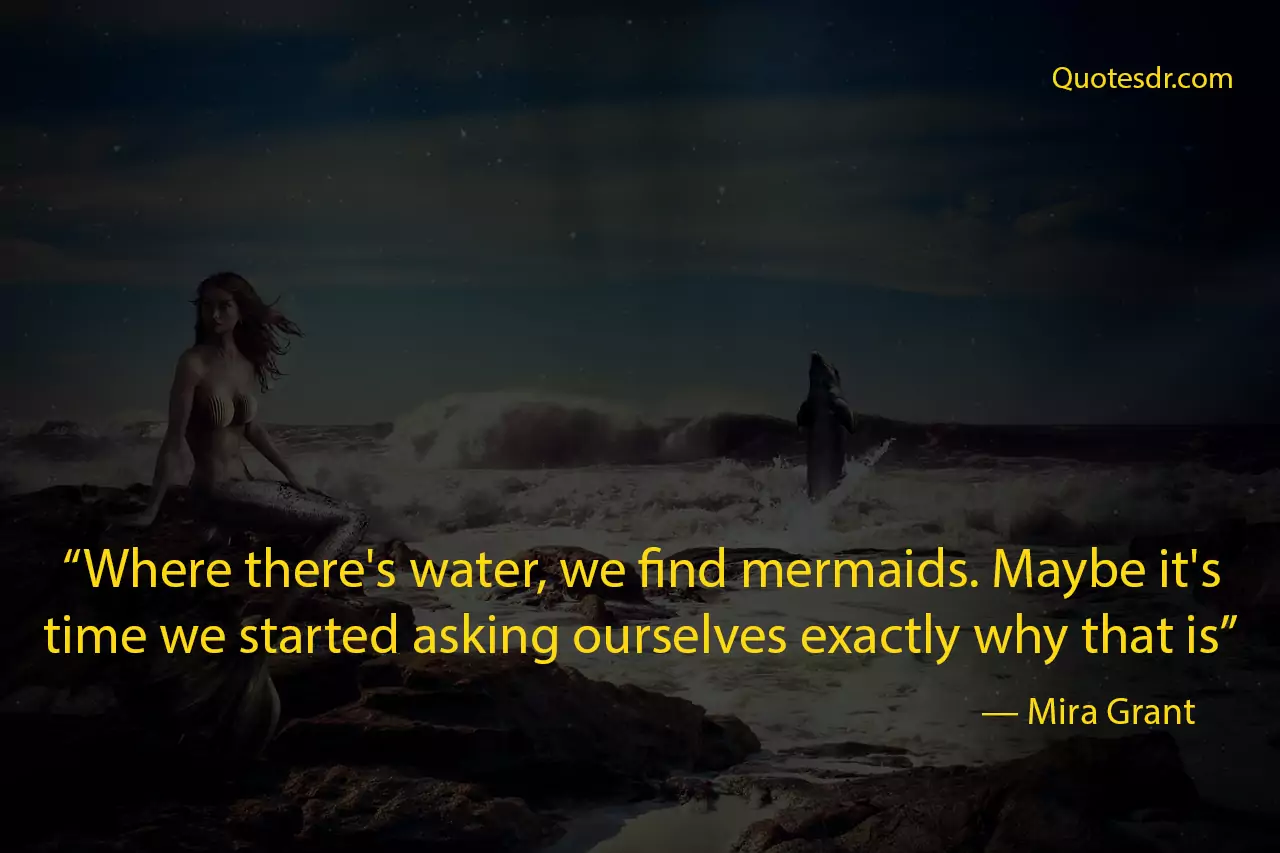 Mermaid Quotes for Instagram
 "The turquoise tide shimmered in shades of mermaid tails against the alabaster shore."― Karen Marie Moning.
 "We are the glamorous mermaids in the ocean that offers us another magical journey."— Cinda Swalley.
 "They were beautiful dark lakes in which her thoughts swam about like mermaids."― Hans Christian Andersen.
 "The mermaid is an archetypal image that represents a woman who is at ease in the great waters of life, the waters of emotion."― Anita Johnson.
 "Your soul is so bohemian, free and gypsy wild. Come swim with me in the calming sea, let's be mermaids for awhile."— Melody Lee.
 "When you love someone completely, you'll do anything to protect them, even if you sacrifice your soul. Because if you don't, you destroy your soul anyway."— Joey W. Hill.
 "Where there's water, we find mermaids. Maybe it's time we started asking ourselves exactly why that is."— Mira Grant.
Ariel Mermaid Quotes
 "Newly come from the river, she knew nothing.She was a mermaid who had lost her way."― Pablo Neruda.
 "Like a mermaid in sea-weed, she dreams awake, trembling in her soft and chilly nest."― John Keats.
 "What you have to understand about the mermaid legend is that it's universal. No matter where you go, the mermaids got there first."― Mira Grant.
 "Be a mermaid who doesn't stop until she makes tidal waves. be a mermaid who knows to stop before she devastates the world with her."
"She is water, powerful enough to drown you, soft enough to cleanse you."
 "I'll drown more sailors than the mermaid shall."― William Shakespeare, 'King Henry VI'.
 "I felt a little like a mermaid, rendered voiceless by her own longing."— Seanan McGuire.
"Walking through this life half-sleeping, everything at arm's length or farther away. I understood those mermaids. I didn't care if they sang to me."― Sarah Densen.
Mermaid Brainy Quotes
"Nobody wants to admit that mermaids who survive the dangers of the ocean can still be defeated by their own pain."― Emm Cole.
 "Maybe I would become a mermaid…My fingernails would be tiny shells and my skin would be like a jade with light shining through it. I would never have to come back up."― Francesca Lia Block.
 "The mermaids came to me finally, in the pink hours of my existence. They are my consolation."― Sue Monk Kidd.
 "The last thing they want is for you to thrive in your habitat because they stand in their atmosphere where they beg and gasp for some air."― C. JoyBell C.
 "Any soul you are attached to is a mermaid for you because it slowly pulls you into the pond of its bad Karma."— Shunya.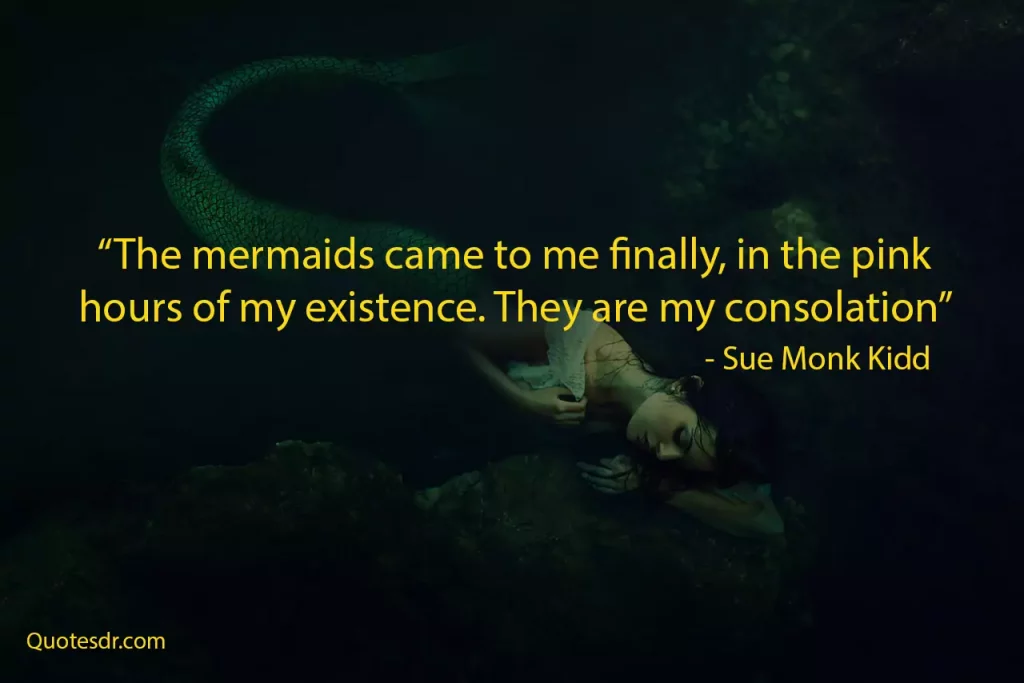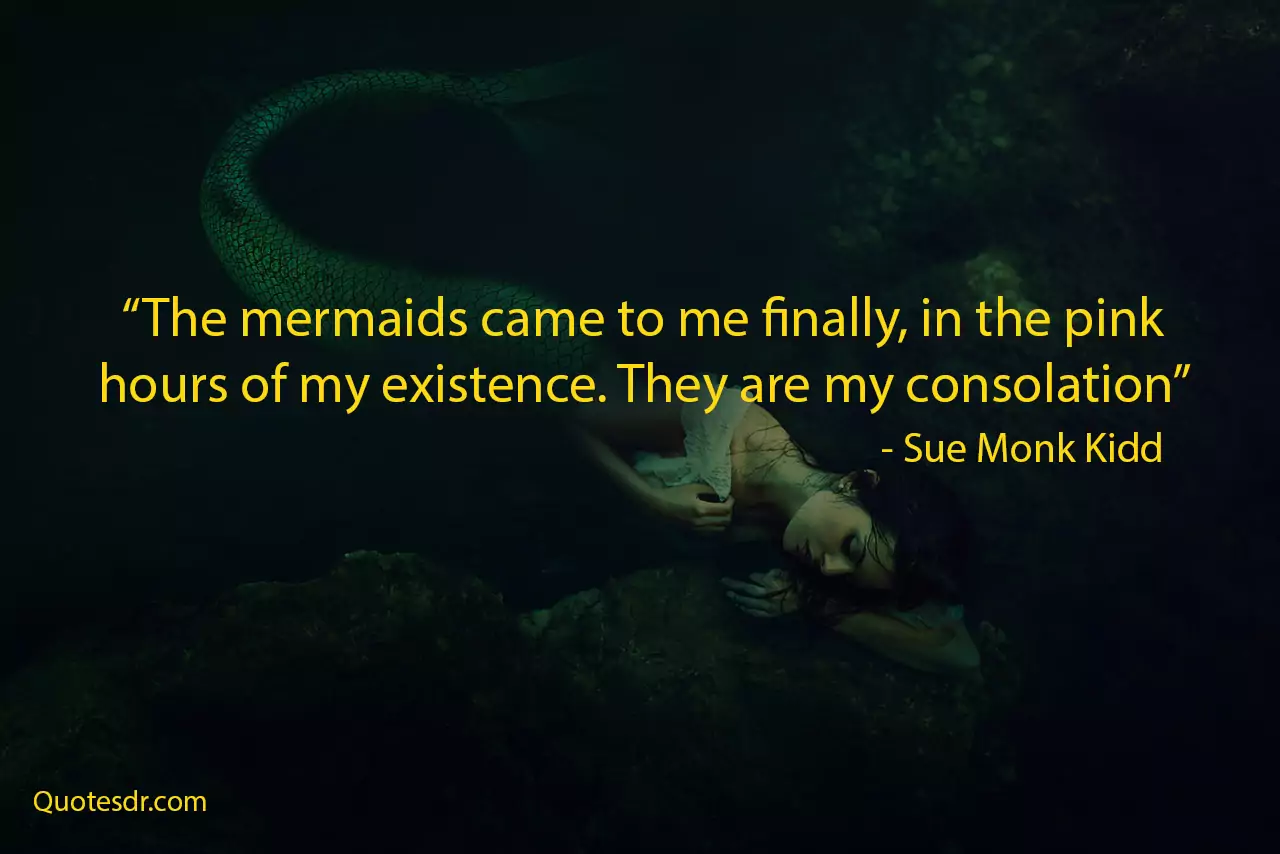 Be a Mermaid Quote
 "But a mermaid has no tears."― Hans Christian Andersen.
 "Way down to the bottom of the ocean to find where the mermaids sang, each to each. Where there was danger and beauty and light."― Marisha Pessl, 'Night Film'.
 "She is a mermaid but approach her with caution. Her mind swims at a depth most would drown in."— J. Iron.
 "The sea always filled her with longing."― Cornelia Funke.
Little Mermaid Quotes
"A mermaid has not an immortal soul, nor can she obtain one unless she wins the love of a human being. On the power of another hangs her eternal destiny."― Hans Christian Andersen.
 "Mermaids are not the monsters you humans think we are."― Sarah Henning.
"I just love mermaids. I was a mermaid in my past life. I just feel it when I go in the sea."― Ella Henderson.
If you like to think about life with a little whimsy, there is no better place than the ocean. One of the most picturesque creatures that reside in the sea is the mermaid; they are always smiling and singing. It's true that some may disagree with this sentiment, but it's worth considering the advice given by Leonard Cohen when he said "There's a crack in everything, that's how the light gets in. "