Don't rush quotes are often used to emphasize the importance of taking time to make a decision. Sometimes, people feel rushed into making a decision before they have had a chance to fully think it through. If you don't feel rushed, take the time to carefully consider all of your options. This will help you make the best decision for yourself.
Don T Rush Quotes
"Nothing comes as an accomplishment instantly. Success does not come overnight. Patience is the key! Grow up and be the tree; but remember it takes dry and wet seasons to become a fruit bearer, achiever, and impact maker!"
"Love is an admiration that comes with patience. Lust is an admiration that comes with impatience. In all, admiration is common but patience is not!"
"I'm in no hurry: the sun and the moon aren't, either.
Nobody goes faster than the legs they have.
If where I want to go is far away, I'm not there in an instant."
― Alberto Caeiro, The Collected Poems of Alberto Caeiro
"There are two types of patience. One is exercised in hard work and the other in idleness. Patience with hard work is the one that moves mountains. Patience in idleness moves nothing, not even cobwebs."
"Your potentials are called POTENTIALS because they are POTENT. Don't make them IMPOTENT by being IMPATIENT. Make an IMPACT"."
"It is more important to go slow and gain the lessons you need along the journey then to rush the process and arrive at your destination empty."
― Germany Kent
Don T Rush Quotes
"Don't rush in order to have things done early. Be prepared before you set off. That's the rule. However, this does not mean that you keep delaying the time for beginning. You must begin by all means! Go, get prepared!"
"Sometimes you'll remove the log from your own eyes and to your amazement; you will see that your friend has no speck there after all the suspicions. You got to see before you judge!"
"You turn friends away before you discover they were good after all; you give up on your dreams before you realize you were very close to your success all that while. Be patient; don't rush things!"
"If the whole world is in a rush and people are out of step with themselves, they fail to catch that quirky aura and that special quality of life that feeds our soul-searching frame of mind and that builds a coveted haven, giving recognition and self-reliance. ("The unbearable heaviness of being")"
― Erik Pevernagie
"There is no need to rush in life. Just with one word at a time, your sweet life history will be written boldly in capitals and highlighted for easy access. Be sure you are passing the test of patience!"
"If you need to hurry…you're already too late."
"Don't rush; just relax. Enjoy the journey of life."
"Why did hearts try to run themselves out of beats? They had so few."
― Kiersten White, The Excalibur Curse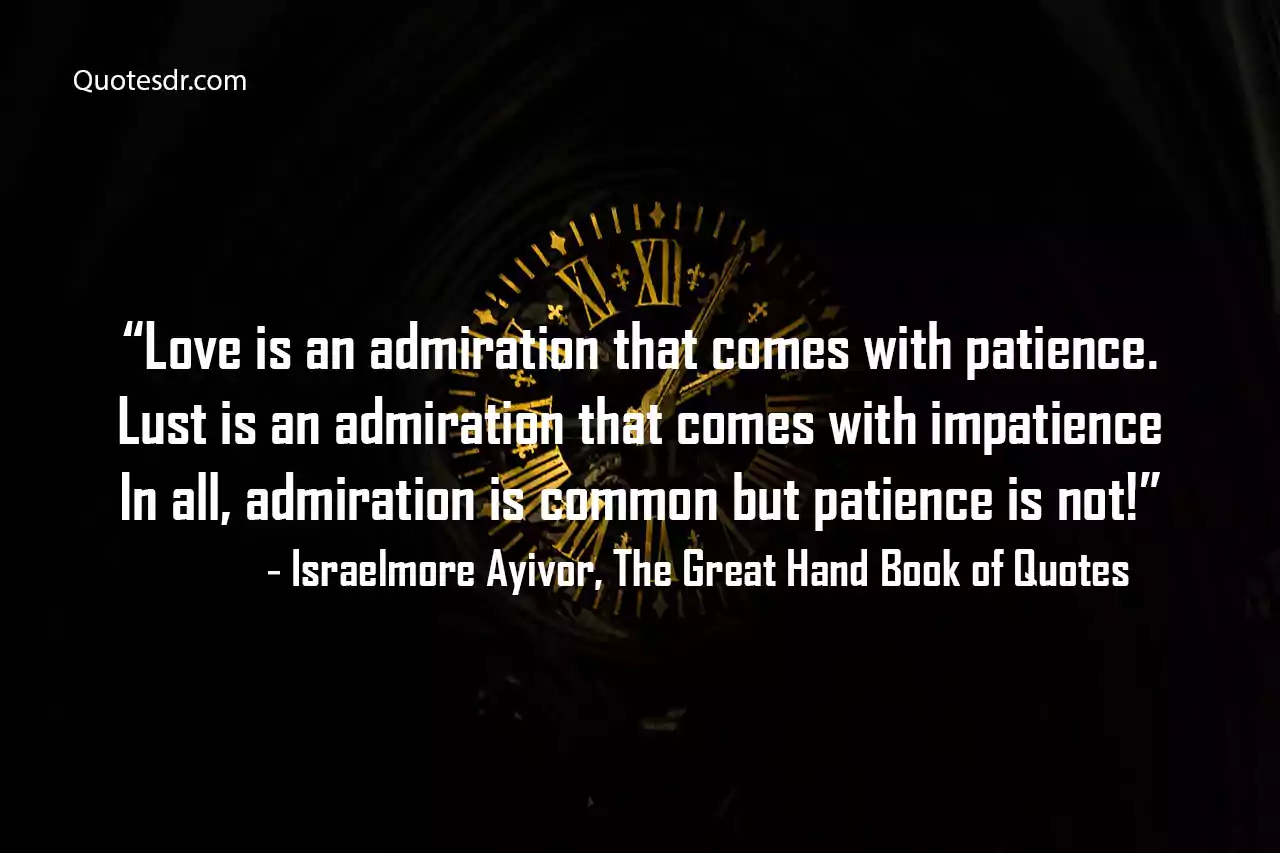 Dont Rush Things Quotes
"When you want to hurry something, that means you no longer care about it and want to get on to other things. I just want to get at it slowly, but carefully and thoroughly, with the same attitude I remember was present just before I found that sheared pin. It was that attitude that found it, nothing else."
"Don't try to be everywhere. Just be here and do your thing. That's heaven on earth."
"Resting and relaxing is as important as going out there and making it happen."
"Nothing comes as an accomplishment instantly. Success does not come overnight. Patience is the key! Grow up and be the tree; but remember it takes dry and wet seasons to become a fruit bearer, achiever and impact maker!"
― Israelmore Ayivor, The Great Hand Book of Quotes
"To rush is to equate speed with productivity. For speed might insure that something gets done, but it does not guarantee that it's productive."
― Craig D. Lounsbrough
Dont Rush Love Quotes
"Love is an admiration that comes with patience. Lust is an admiration that comes with impatience. In all, admiration is common but patience is not!"
― Israelmore Ayivor, The Great Hand Book of Quotes
"There are two types of patience. One is exercised in hard work and the other in idleness. Patience with hard work is the one that moves mountains. Patience in idleness moves nothing, not even cobwebs."
― Israelmore Ayivor, The Great Hand Book of Quotes
"In this fast paced world, it's important to slow down sometimes."
― Biker George
"Your potentials are called POTENTIALS because they are POTENT. Don't make them IMPOTENT by being IMPATIENT. Make an IMPACT"."
― Israelmore Ayivor, The Great Hand Book of Quotes
Don't Rush Into a Relationship Quotes
"Don't rush in order to have things done early. Be prepared before you set off. That's the rule. However, this does not mean that you keep delaying the time for beginning. You must begin by all means! Go, get prepared!"
― Israelmore Ayivor, The Great Hand Book of Quotes
"Suffering is deeply personal. Trauma takes a long time to process. Sometimes it's so tragic, Your mind can't make sense of it. Love and trust are difficult concepts when you've grown up with abuse. Don't rush. Don't let anyone tell you how to do it, but know that you can."
― Nitya Prakash
"Sometimes you'll remove the log from your own eyes and to your amazement; you will see that your friend has no speck there after all the suspicions. You got to see before you judge!"
― Israelmore Ayivor, The Great Hand Book of Quotes
"Time appears to rush by without any concern for its impact upon you."
― Steven Redhead, Life Is a Dance
Don't Rush Into Marriage Quotes
"You turn friends away before you discover they were good after all; you give up on your dreams before you realize you were very close to your success all that while. Be patient; don't rush things!"
― Israelmore Ayivor, Daily Drive 365
"There is no need to rush in life. Just with one word at a time, your sweet life history will be written boldly in capitals and highlighted for easy access. Be sure you are passing the test of patience!"
― Israelmore Ayivor, Daily Drive 365
"Saul made folks breathe faster, rush harder, laugh gladder. Die sooner."
― Walter Wangerin Jr., Paul
"If you need to hurry…you're already too late."
― Sarah Gailey, Magic for Liars
"Don't try to be everywhere. Just be here and do your thing. That's heaven on earth."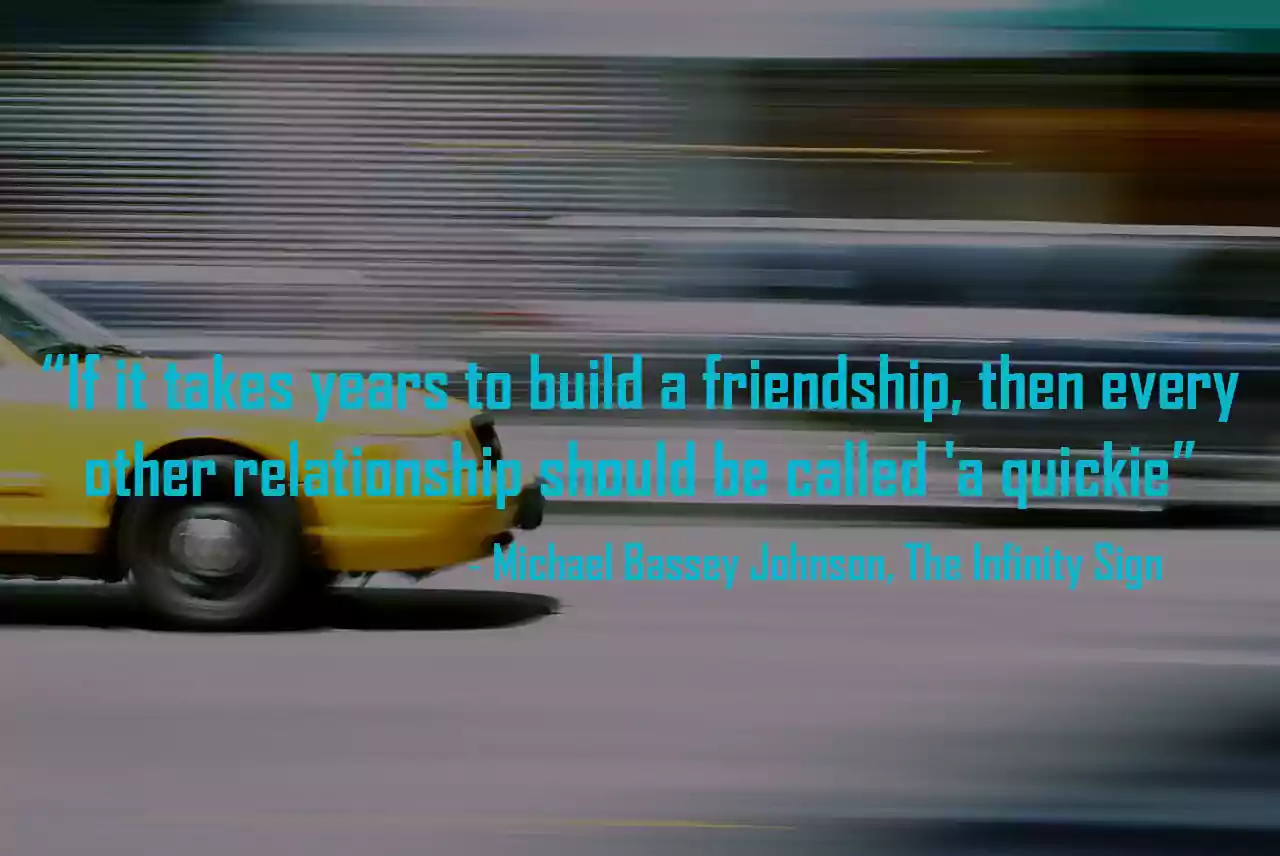 Do Not Rush Into Marriage Quotes
"Just because they don't hear the song (of the world) doesn't mean it's silent."
― Kevin J. Anderson
"When you want to hurry something, that means you no longer care about it and want to get on to other things. I just want to get at it slowly, but carefully and thoroughly, with the same attitude I remember was present just before I found that sheared pin. It was that attitude that found it, nothing else."
― Robert M. Pirsig, Zen and the Art of Motorcycle Maintenance: An Inquiry Into Values
"Resting and relaxing is as important as going out there and making it happen."
― Hiral Nagda
"If it takes years to build a friendship, then every other relationship should be called 'a quickie."
― Michael Bassey Johnson, The Infinity Sign
"Turbocharge this present moment with your supercharged presence."
― Hiral Nagda
We Don't Need to Rush Things Quotes
"Patience is where we realize that to rush something is to compromise it to its own destruction. Maturity is to realize that the most effective way to stop the destruction is by beginning to develop patience. And the first place that we need to do that is with ourselves."
― Craig D. Lounsbrough
"Life moves very fast. It rushes from Heaven to Hell in a matter of seconds."
― Paulo Coelho
"Stop rushing me. I want to take my time falling in love with you."
― Ai Yazawa, Paradise Kiss, Vol. 1
"Sometimes they are just undifferentiated hobbies just like what many others have but we forget to see that in our entrepreneurial rush of excitement."
― Pooja Agnihotri, 17 Reasons Why Businesses Fail :Unscrew Yourself From Business Failure
"In this fast paced world, it's important to slow down sometimes."
― Dano Janowski
"Half the world cries
Half the world laughs
Half the world tries
To be the other half"
― Neil Peart
"It'll be enough for now. Don't rush the horses."
― Alexandra Bracken, The Darkest Legacy
"Hope sits across the table from the man she's thought about, grappled with, left without saying why, and taken on an imaginary roller-coaster ride of her shape-shifting emotions for the past three years. She's not sure working with him is a good idea."
― Joan Gelfand, Extreme
"I get up at seven yeah and I go to work at nine. I got no time for livin'. Yes I'm workin' all the time. It seems to me I could live my life a lot better than I think I am. I guess that's why they call me they call me the workin' man."
― Rush
"Get busy with the issue! In this regard, time is not friendly…nor should it be."
― T.F. Hodge, From Within I Rise: Spiritual Triumph Over Death and Conscious Encounters with "The Divine Presence"
"I wanted to root into him, even as the wind said all rootedness was a sham, there were only passing arrangements, makeshift shelters and poor harbors, I love you, I thought suddenly in that rush that makes so much seem possible, I love you, anything I am you have use for is yours."
― Garth Greenwell, Cleanness
"Don't rush your healing, don't pretend to be okay when you're not and don't apologize for being broken."
― Lizelle Gutierrez
https://www.youtube.com/watch?v=xec8EMVSzBA