Keep Pushing – Gods Plan Quotes
In today's world, it seems like there is a lot of chaos and confusion. People are searching for answers and many times, they find them in religious texts. One of the most popular religious texts is the Bible. Within the Bible, there are a number of quotes that people turn to for guidance and wisdom. One of the most popular quotes is from the book of Psalms and it reads, "For I know the plans I have for you, declares the Lord, plans to prosper you and not to harm you, plans to give you hope and a future." This quote is often referred to as "God's plan." People turn to this quote for comfort and assurance during difficult times. Looking for inspiring quotes from the Bible? Look no further than our collection of God's Plan quotes. Keep pushing on and stay inspired with these powerful words from the Lord.

Gods Plan Quotes
Looking for some inspiration? Check out these motivational Gods Plan quotes to keep you pushing forward.
"Sometimes, the plans in your heart aren't God's plan." – Katie Taylor
"God's plan is to make much of the man, far more of him than of anything else. Men are God's method. The Church is looking for better methods; God is looking for better men." – Edward McKendree Bounds
"I know God has a plan for me. I don't know what it is." – Benjamin Watson
"Everything happens within God's perfect plan." – Walter Mercado
"God has a plan for all of us, but He expects us to do our share of the work." – Minnie Pearl
"God always has a perfect plan!" – Kim Zolciak-Biermann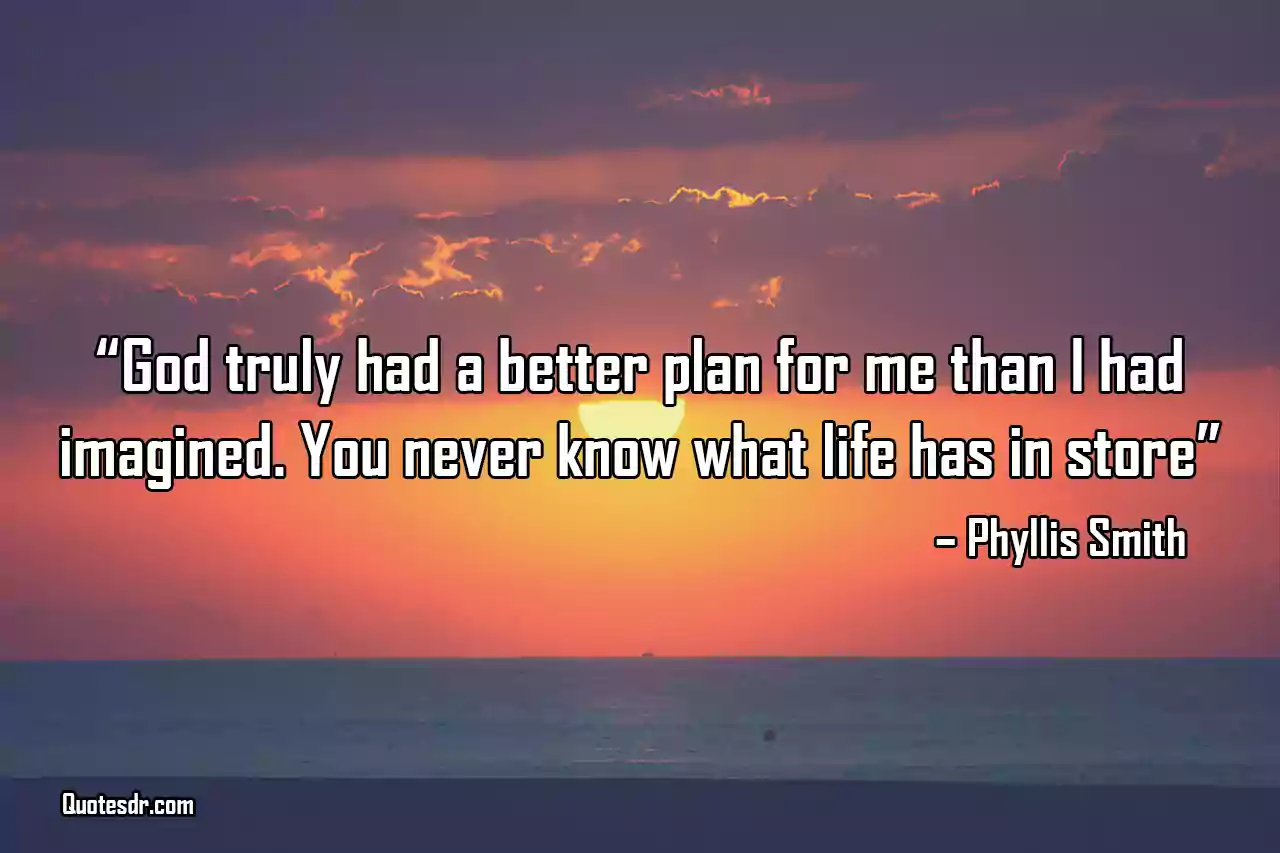 Gods Plan Quotes Bible
"God is a God of systems and predictability and order, and God honors planning." – Andy Stanley
"I think God is perfect, all-powerful and has an unstoppable plan for everyone, including those who love him and those who don't." – Kirk Cameron
"But I know God has big stuff planned that ultimately doesn't have anything to do with me." – Michael W. Smith
"I don't know what God has planned for me or you or anyone, but I do know that in darkness, you discover an indistinguishable light." – Cory Booker
"First and foremost, I live for God now. His plans for me are better than whatever I can think." – Israel Folau
"God has his plans and his reasons. Sometimes we are supposed to go through things so that we learn lessons." – Dolly Parton
Trust Gods Plan Quotes
"Remember, when God is executing His plan in our lives, He also designs and arranges events which continue to unfold until His purpose is revealed." – T. B. Joshua
"I think I just learned that God has a plan for all of us, and I work hard and do all the things I can, but at the same time, His will is perfect; and me trying to control it, it's not going to work." – Matt Holliday
"I don't know what tomorrow holds. None of us do. We got to wait and see what God has planned." – Roy Jones Jr.
"I believe that God has a plan and purpose not only for the human race but for my individual life." – Anne Graham Lotz
If you're enjoying these quotes, you'll love our collection of God quotes that will help you find direction and purpose.
"What religion a man holds, to what race he belongs, these things are not important; the really important thing is this knowledge: the knowledge of God's plan for men. For God has a plan, and that plan is evolution." – Jiddu Krishnamurti
Hard Time Gods Plan Quotes
"Let a man live with God, not afraid to talk with him. Let him study God's plans and methods, as one of Michelangelo's pupils might study his." – Edward Everett Hale
"God truly had a better plan for me than I had imagined. You never know what life has in store." – Phyllis Smith
"God has a plan for you – I can promise you that. Your life is sacred. There is and always has been a path for your soul, and if you follow that path, it will lead you to the inner utopia that your soul longs to experience in this lifetime." – Debbie Ford
"I just hope people see that if God can do something beautiful with my broken pieces, then God truly has a plan for each and every one of us." – Nick Vujicic
"If you want to make God laugh, tell him about your plans." – Woody Allen
"It may seem like we have the ultimate plan for our lives, but it's not in the same galaxy of what God's plans are for His people." – Monica Johnson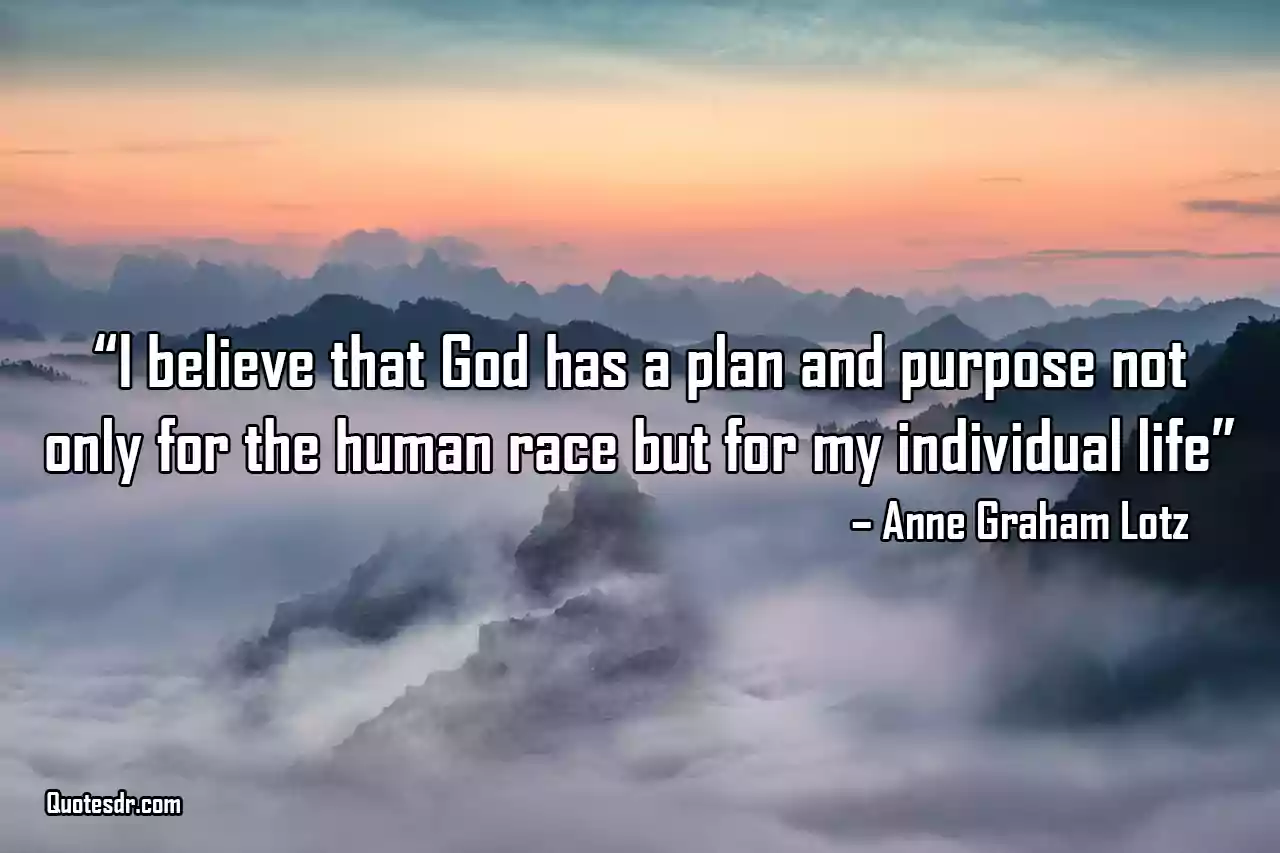 Relationship Gods Plan Quotes
"It's good to have plans and dreams, but don't be surprised if God brings you somewhere else." – Anne F. Beiler
"Each of us is a small part of God's plan. I'm a small part. I create paintings that are being used by God." – Thomas Kinkade
"Change makes you find your calling, your legacy, and God's divine plan for your life. Don't run from it." – Iman
"I'm religious. I think this is something God had planned for me." – Clay Aiken
If you're enjoying these quotes, make sure to read our collection of religious quotes from all over the world.
"I find that doing of the will of God leaves me no time for disputing about His plans." – George MacDonald
"I have learned in my life that my plans don't matter. It's God's plan." – Taya Kyle
"I believe that God has a specific plan and reason He created each one of us." – Lisa Whelchel
Believe in Gods Plan Quotes
"'God's plan' is often a front for men's plans and a cover for inadequacy, ignorance, and evil." – Mary Daly
"It's funny how God will change your plans for you when he's ready." – Brett Young
"I never make plans, because whenever I do I find out God has other plans." – Payal Rohatgi
"Every time I make a plan, God laughs at me." – Jason Isaacs
"God's purpose is more important than our plans." – Myles Munroe
"When you fight against the plan of God, you are fighting against the hand of God." – Paula White
"Whatever happens, happens. It's all a part of God's plan." – Teddy Bridgewater
The article discusses the meaning and significance of several quotes about God's plan. The quotes are from a variety of religious and spiritual traditions. The article concludes that the quotes emphasize the importance of living in harmony with God's plan and trusting that the Divine plan will lead to a good outcome. The article addresses the question of why God allows suffering. It quotes a verse from the Bible, Psalm 73:2-4, which says that God's purposes are unfathomable to us, and what is difficult for us to understand may be clear to God. The article also quotes Buddhist, Hindu, Islamic, Jewish, and Christian sources as examples of what various religions teach about how and why God allows suffering.