Quotes About Fighting Back
In the past years, we have seen a rise in people standing up for their beliefs and fighting back against injustices. This has been happening all around the world – from Hollywood to Washington DC. It is not just about speaking out but also taking action and using your voice to create change. In this blog post, I am going to talk about how we can use our voice to fight back against injustices in today's society.
Quotes about fighting back can be inspiring and motivating. They can remind us that we are not alone in our struggles, and that we can fight back against anything that stands in our way.
Quotes About Fighting Back
Quotes about fighting back can be a great way to get motivated when you're feeling down. They can remind you that you're not alone, and that there are people who have gone through what you're going through and have come out stronger on the other side. Here are some inspiring quotes about fighting back:
― Kailin Gow, Kailin Gow's Go Girl Guide to Superfoods
"That is the whole secret of successful fighting. Get your enemy at a disadvantage; and never, on any account, fight him on equal terms." – George Bernard Shaw
"It seems that fighting is a game where everybody is the loser." – Zora Neale Hurston
"Older men declare war. But it is youth that must fight and die." – Herbert Hoover
"Woe to him who offends a patient man who has just reached his limit."
― Joyce Rachelle
"There is just too much cruelty, selfishness and corruption in the world not to want to crush the poisonous will of those who cause it by writing about it as powerfully as I can."
― Carla H. Krueger
Quotes About Fighting Battles in Life
"What is important is not to fight, but to fight the right enemy"
― Bangambiki Habyarimana, The Great Pearl of Wisdom
"Strategy without tactics is the slowest route to victory. Tactics without strategy is the noise before defeat." – Sun Tzu
"There's a moment in fighting when strength of muscle ain't everything because enemy has already given you enough energy to gain the victory." – Toba Beta
"Don't fight a battle if you don't gain anything by winning." – George S. Patton
"Too many children have suffered. Too many families have been broken. Too many girls have grown up alone. Or not at all. I won't let them ruin anyone else."
― K.A. Wiggins, Blind the Eyes
"You can't murder that which is eternal, that which will lie until death itself passes. But you can slow it, cripple it, hobble it.
You can hurt your nightmares; it's a two-way street."
― Cassandra Khaw, A Song for Quiet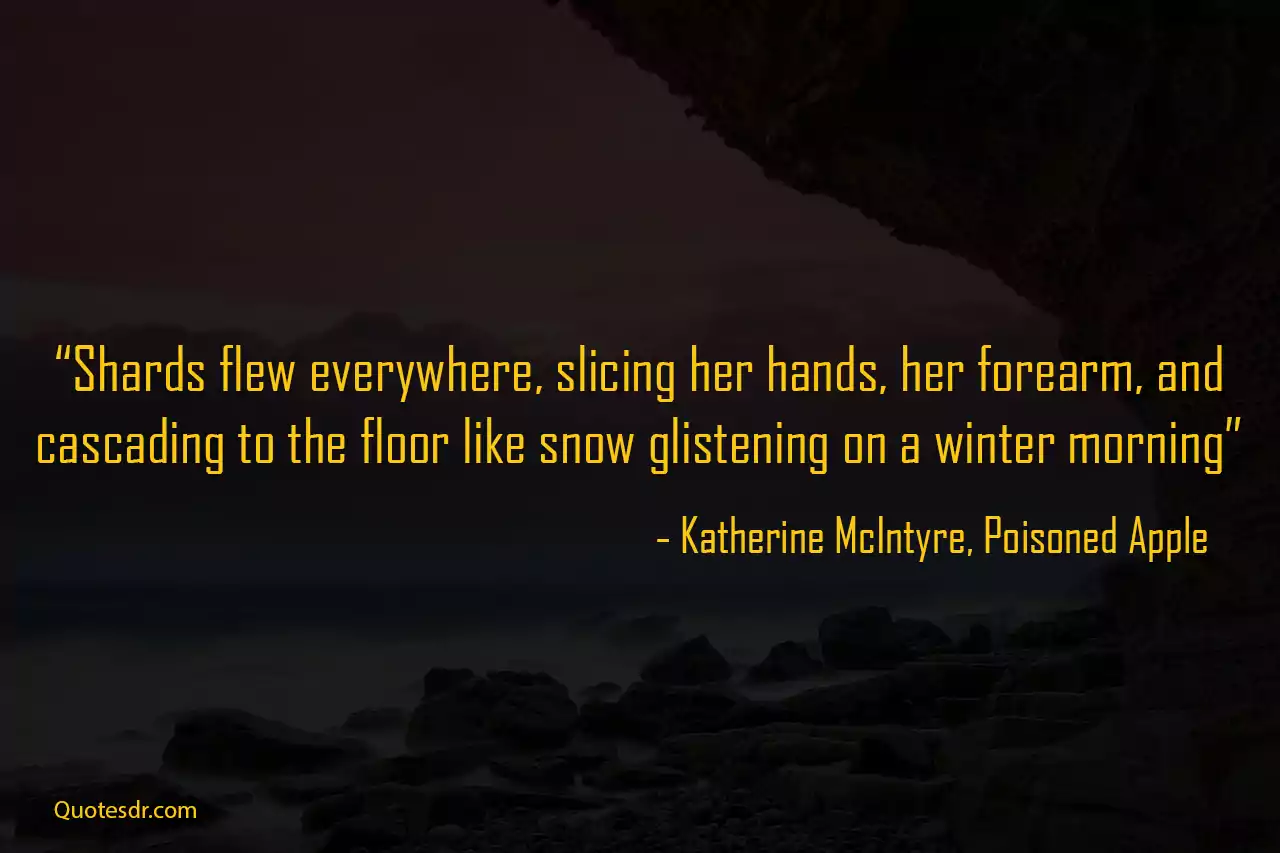 Badass Quotes About Fighting
"I love fighting for what I believe in. I love having fun while doing it." – Andrew Breitbart
"It's not the size of the dog in the fight, it's the size of the fight in the dog." – Mark Twain
"You must not fight too often with one enemy, or you will teach him all your art of war." – Napoleon Bonaparte
"She turned back to the reporter, holding out the microphone. "I'm not an expert, I'm a survivor. I hope you can learn how to be one yourself."
― Rose Wynters, Phase One: Identify
"I do not want to be like a small animal bitten by a snake, going stiff with that poison. I want to bite back."
― Yvette Christiansë, Unconfessed
"Dear Liar, I've collected evidence from my family, friends, and even online. It proves that I'm not what you told others I was. I'm not crazy. I'm not alone. I'm not unloved. I'm not useless. I'm not stupid. In fact, I'm intelligent. I'm beautiful. I'm useful. I'm loved. I am not alone."
― Mitta Xinindlu
Fight With Yourself Quotes
"There was no such thing as a fair fight. All vulnerabilities must be exploited." – Cary Caffrey
"We are twice armed if we fight with faith." – Plato
"You will never be entirely comfortable. This is the truth behind the champion – he is always fighting something. To do otherwise is to settle." – Julien Smith
"He's got the emptiness, bad as I do. I can see it in him. We all can. But he gets up anyway. We're trapped in here, and we all want to do something to help. We can't, but somehow he can."
― Brandon Sanderson, Rhythm of War
"You gotta troll a troll, my dude. Those who use force only respond to greater force. Might makes right."
― A.D. Aliwat, In Limbo
"Shards flew everywhere, slicing her hands, her forearm, and cascading to the floor like snow glistening on a winter morning."
― Katherine McIntyre, Poisoned Apple
Stay Strong Keep Fighting Quotes
"Never stop fighting until you arrive at your destined place – that is, the unique you. Have an aim in life, continuously acquire knowledge, work hard, and have perseverance to realise the great life." – A. P. J. Abdul Kalam
"Never stop. Never stop fighting. Never stop dreaming." – Tom Hiddleston
"There is no substitute for hard work. Never give up. Never stop believing. Never stop fighting." – Hope Hicks
"Those who will have studied the past that can define the future will succeed as other who don't will have misled full of lies."
― Luis Cosajay
"For those that dare to stand up
against those that want to knock you down." The dedication from Worst Case Scenario: Bug Out – Book 2."
― G. Allen Mercer, Worst Case Scenario Book 2: Bug Out
"[I]n his last few moments of humanity, he was just a boy. A boy who had taken a stand against everything he feared, and had finally been set free."
― Obie Williams, The Crimes of Orphans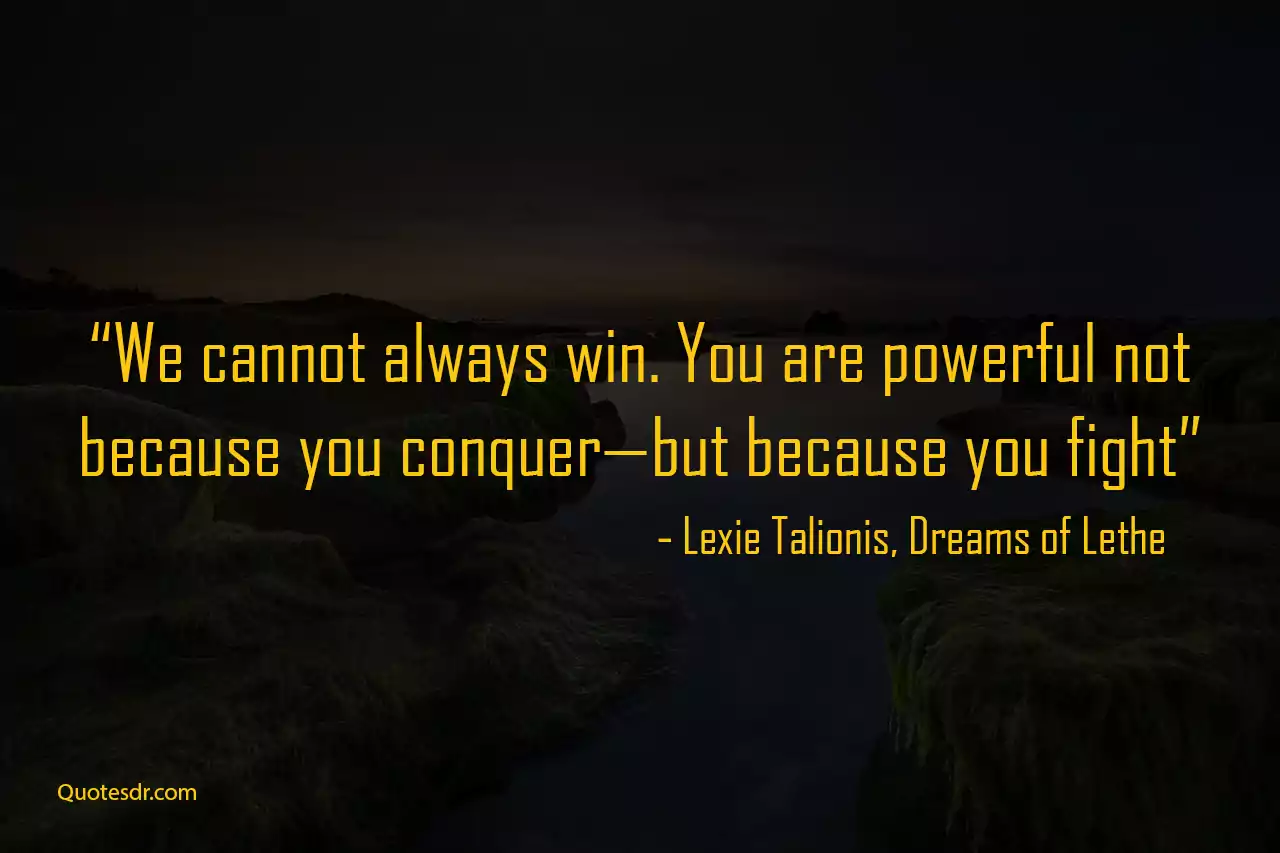 Fight for Your Country Quotes
"Life is about how much you can take and keep fighting, how much you can suffer and keep moving forward." – Anderson Silva
"Victory is always possible for the person who refuses to stop fighting." – Napoleon Hill
"First they ignore you, then they ridicule you, then they fight you, and then you win." – Mahatma Gandhi
"To all of you who are at your lowest. Congratulations! The only way is now moving up reaching your greatest potential. Just hang in there till life lifts you back up."
"In the end, this is a book about power. Who wields it. Who owns it. And the methods they use. And above all, it's about fighting back."
― Kate Moore, The Woman They Could Not Silence: One Woman, Her Incredible Fight for Freedom, and the Men Who Tried to Make Her Disappear
Fighting Together Quotes
"They might be able to hurt her body, but that didn't mean they'd won."
― Lexie Talionis, Flames of Lethe
"We cannot always win. You are powerful not because you conquer—but because you fight."
― Lexie Talionis, Dreams of Lethe
Facing injustice head-on and speaking out against it is not always easy, but it is necessary in order to create change. We should all make a point to take action and protest when we see injustice in order to prevent it from getting worse.